Rich with history, tradition and vivid colours, our two properties offer guests a secluded oasis of peace and privacy in amiable contrast to the hustle and bustle of the ancient Fes Medina, a spiritual and cultural locality. With the UNESCO world heritage site of Fes in neighbouring proximity, there's no better way to enjoy your time after exploring the city than from our charming rooftop terraces and bars with showcase panoramic views of the Medina.
Where timeless Moroccan style meets modern minimalistic design…
Unwind in one of our Suites, Deluxe or Standard rooms, where timeless Moroccan style meets modern minimalistic design. All rooms are exquisitely decorated with period antiques, hand-picked furnishing and the finest quality threaded fabrics enriched with the essence and cultures of Morocco. Owned and managed by the Al Abbadi family, decedents of the original Maison Bleue proprietor, experience the highest levels of guest service and home-style hospitality as you're welcomed into the family run business.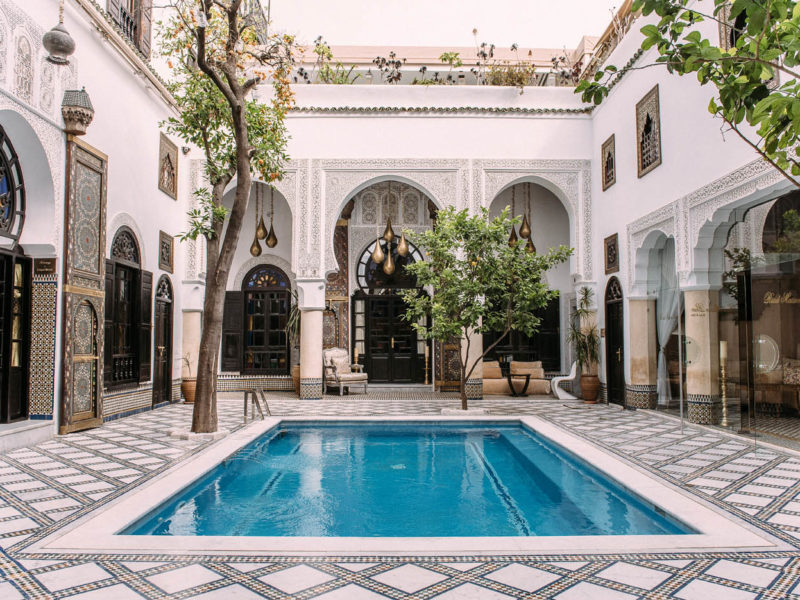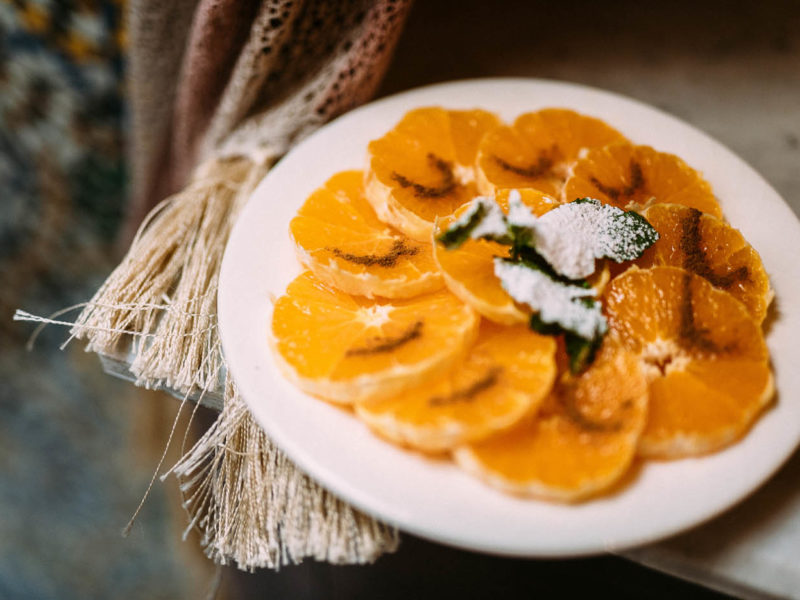 Renowned Moroccan Cuisine
Our restaurants carry a reputation of producing the finest traditional Moroccan cuisine in Fes. The chefs' channel generational cooking techniques with recipes passed down through the El Abbadi family for centuries. Flavours in abundance married with authentic Fassi settings will leave you captivated by the love, skill and attention that goes into every dish.
The Maison Bleue Culinary School
Be inspired and take a culinary masterclass, with different packages available, walk and shop the souks for fresh ingredients guided by our chef. Return to the Maison Bleue Culinary School where you will learn to prepare, taste and cook your very own traditional Moroccan dishes. Enjoy a romantic or family experience with memories and skills that will last a life time in the very first Culinary School of its kind in Fes.